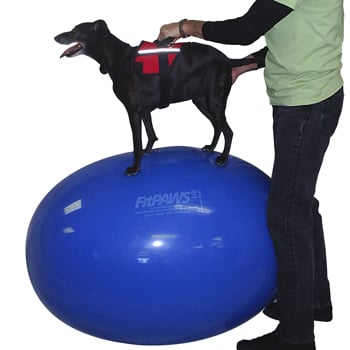 Sold

Out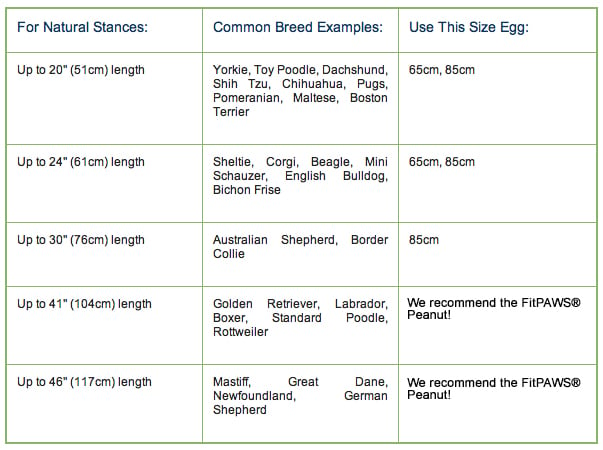 zoom
Sold

Out
FitPAWS® Egg
Sold

Out

$

59.95 -

$

94.95

From

$

59.95

$

59.95
The FitPAWS® Egg is a new shape of stability ball for the advanced canine athlete! It has a greater balance challenge due to its uneven shape and will shift in multi directions for advanced proprioception and body awareness. The professional-grade heavy-duty PVC material is formulated for use with dogs and resists damage caused by dog nails.
The surface of the FitPAWS Egg is completely smooth and therefore, is a greater challenge for the dog when compared to the FitBALL Peanut. When used in a core conditioning program, the FitPAWS Egg can improve balance and coordination as well as stabilize weak areas.
The FitPAWS Egg easily inflates with an air pump (sold separately). You can also adjust the balance challenge by under-inflating so the ball is not as firm.
FitPAWS® Egg 65cm Green - 59.95
FitPAWS® Egg 85cm Blue - 94.95
You may also like...